Real Estate Attorney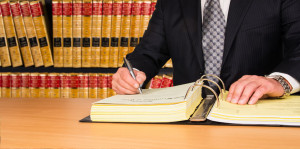 Chris Burke Attorney at Law, LLC of Meridian Realty Group is your source for a practiced real estate attorney Portland property owners and sellers depend on. As a licensed attorney and broker for over 20 years, Chris Burke has the experience and knowledge you need.
Chris Burke: Your full service Portland real estate attorney.
A real estate lawyer provides two primary services—transactional and litigation. Transactional services can help ensure your documentation is complete and legally binding. In the event of a dispute, we can litigate on your behalf.
The experience you need when it matters most.
Chris has been a practicing attorney for over 20 years, and received his license in 1994. His broker and principle broker license were acquired in 1995 and 1996. This dual background provides Chris with unique qualifications you won't find in just any Portland real estate attorney. Individually buying and selling homes as well as owning and operating a real estate investment firm has provided him with insight and firsthand experience from both sides.
This has helped Chris to successfully prepare air tight documentation outside the courtroom, and litigate contractual violations inside the courtroom. As an attorney and broker, Chris is equipped with the necessary knowledge and court room experience to represent your claim. Why settle for an expert in law or real estate when you can get more from a Portland real estate attorney with expertise in both?
Transactional Real Estate Attorney Services
Preparation and review of documentation: Whether you are selling or purchasing real estate, your documentation must be in order. We provide full real estate documentation preparation services.
Transactional services include preparation of:
Real estate purchase contracts.
Real estate sales contracts.
Deeds of conveyance.
Leases for landlords.
Financing documentation for lenders.
Dispute Resolution Real Estate Attorney Services
Litigation and representation: If someone is in violation of a legally binding contract you have made with them, you may have the right to litigation. We provide full real estate dispute resolution services.
Litigation services include representation in disputes relating to:
Sale and purchase agreements
Property management agreements.
Broker disclosure violations.
Loans, guarantees, trusts, and promissory notes.
Property line and title disputes.
Home owner association disputes.
Get representation from a licensed attorney and broker.
The sooner you seek an experienced real estate attorney in Portland, the better. We'll gather evidence on your behalf and represent you during court proceedings. If a beneficial outcome can be reached without taking proceedings to court, we can also pursue this on your behalf.
Whether you want to make sure a contract is in order and air tight, or seek justice for a contract violation, we work hard for you. Don't put your case in the hands of an attorney without experience as a broker, and a principal. We haven't just studied these contracts, our realty group works with them every single day.
When you want experience, knowledge, and a background in real estate you can't get anywhere else, you want Chris Burke. Call (503) 706-8306 or Contact Us for a real estate attorney in Portland today.
See also: