Listing Agent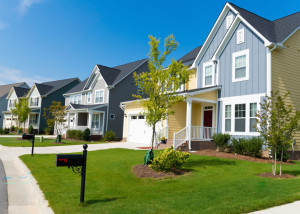 What is a listing agent?
Using a Portland listing agent who is a Realtor such as Meridian Realty Group is the best way to get your home sold quickly and for top dollar. They perform necessary services like marketing, photography, and listing your home in a multiple listing service. Individual sellers can do some of these processes themselves, but when home sellers get a listing agent, Portland homes are likely to sell sooner and at a better price. This is because the most important reason to get a listing agent is only available to licensed Realtors—the MLS.
Multiple Listing Service (MLS)
When you look for homes on Zillow, Redfin, and other sites they are all populated by the multiple listing service. When listing a home in Portland, homes that are advertised on the multiple listing service reach the greatest number of potential buyers. That doesn't just translate into more interest, it often leads to an increased final selling price.
Who's looking at MLS real estate?
Most available properties for sale are listed on the multiple listing service. Home buyers use it to find new homes with or without the help of an agent.
Pay Less and Get More from your Portland Listing Agent
Chris Burke represents your property, your way.
Meridian Realty Group is owned and operated by Chris Burke. As a discount listing Realtor, Chris believes in providing more for less. A larger realty group often has a significantly greater overhead. This includes a large marketing budget for their own business.
Chris has been a licensed broker in Oregon since 1995 and principle broker since 1996. He has owned his own residential real estate company and bought and sold more than 200 homes. This experience allows Chris to provide complete representation at a fraction of the cost of a larger realty group. You shouldn't pay for your listing agent's overhead. Instead of paying for limited representation with another realtor and getting less, get full representation from Chris Burke and Meridian Realty Group.
Choose a listing agent that meets your needs head on.
Full Representation – Chris provides home sellers with complete service. This is the easiest way to sell your home.
Limited Representation – Chris can tailor a package that meets your financial needs at a reduced cost.
Listing Agent Services Include:
Provide photography of home interiors and exteriors.
Can facilitate staging of the property.
Receive professional marketing that includes multiple listing services.
Provide traditional marketing including signage.
Variable services to meet your personal needs.
Personalized service from a full service listing agent.
Get full listing services at a reduced rate now!
Chris isn't just a broker, he's been a licensed attorney in Oregon since 1994. He understands the complexities of real estate law and puts this knowledge to work when providing listing and broker services. When you want every detail considered and the highest quality service without corporate strings attached, you want Chris Burke. Call (503) 706-8306 or contact Meridian Realty Group today, and find out what value truly means.
See also: