Meridian Realty Group: Your Discount Real Estate Broker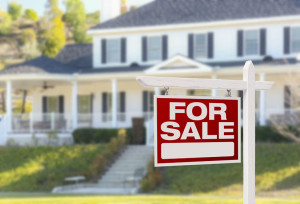 What is a discount real estate broker?
You may be unfamiliar with the idea of a discount real estate broker. Brokers who work for large companies often have a large overhead, and teams of people to be paid from every transaction. What you might not realize is that all licensed real estate brokerages who are members of the multiple listing service (MLS) have the same access to the most important tool used to sell houses at the highest price the market will pay.
Get more with a dedicated discount real estate broker.
All real estate brokers aren't created equally. When your agent works for a large brokerage, they often have many more people to answer to. Our realty group focuses on personalized services that benefit the client. As primary decision makers, the only person we have to answer to is you. That's why we set our listing services at less than the market rate.
Pay less without sacrificing service.
As a discount real estate broker, Portland home sellers are finding out they can get more and pay less. We charge smaller commission fees than larger firms, and provide full service necessary to get top dollar for your home. By operating independently we have massive reductions in overhead and personal marketing costs. This allows us to pass the savings on to our clients while maintaining the highest quality real estate broker service.
---
Chris Burke: Your Full Service Discount Real Estate Broker
We may provide our clients with discounted real estate services, but we never skip on quality. Chris Burke is the owner and operator of the Meridian Realty Group. Attaining his broker license in 1995, Chris wasn't satisfied and knew he could provide his clients with more. In 1996 he acquired his principle broker license, and has independently bought and sold over 200 houses, in addition to those he has served as agent to sellers.
The experience you want in a real estate broker you can depend on.
Chris's experience owning an investment company focused on single family residences allows him to accurately evaluate the true market price of your home. As a licensed attorney since 1994, he understands contracts and negotiations as well as than anyone. If you want to get the highest net return on the sale of your home, then choose a  qualified veteran real estate broker that provides top quality service and expertise at below market rates. Choose Chris Burke and contact the Meridian Realty Group today.
We're proud to provide you with all the services offered by larger Portland real estate brokers at a fraction of the cost.
Real Estate Services Include:
Advising owners on preparing the house for sale
Advertising property in the multiple listing service
Assisting with negotiating and drafting the contract
Helping owner comply with laws relating to selling their home
Overseeing the transaction all the way through to the closing
Evaluating current market prices
Accurately pricing the property
Communicating with buyers and brokers
Facilitating showings of the house
Facilitating the closing of the sale
There's no reason to pay full price for the services of a real estate broker. The tools are the same. It's the experience and the dedication to the customer that make the difference. We believe you should get exactly what you need to sell your home quickly and for top dollar and pay less in commissions. Chris Burke can get you the most for your home. Make the Meridian Realty Group your Portland discount real estate broker, call (503) 706-8306 or Contact Us today.
How can we help you today?